The new CON29M module is available as two report options:
FCI  Official CON29M is a dedicated coal mining search, fully licensed by the Law Society. It offers a fresh approach to Coal Mining Searches, offering dynamic consumer advice and introducing innovative new insurance features which offer unique protection and peace of mind for all stakeholders, not available anywhere else.
FCI Premium Plus CON29M is a variation of our best-selling FCI Premium Residential report, combining the CON29M module with an assessment of the core Environmental risks including Contaminated Land and Radon, Air Quality, Flood Risk, Ground Stability and Energy & Infrastructure, all in one clear and concise report. Complete with triple tier insurance protection.
View a sample or product card for each CON29M report, below.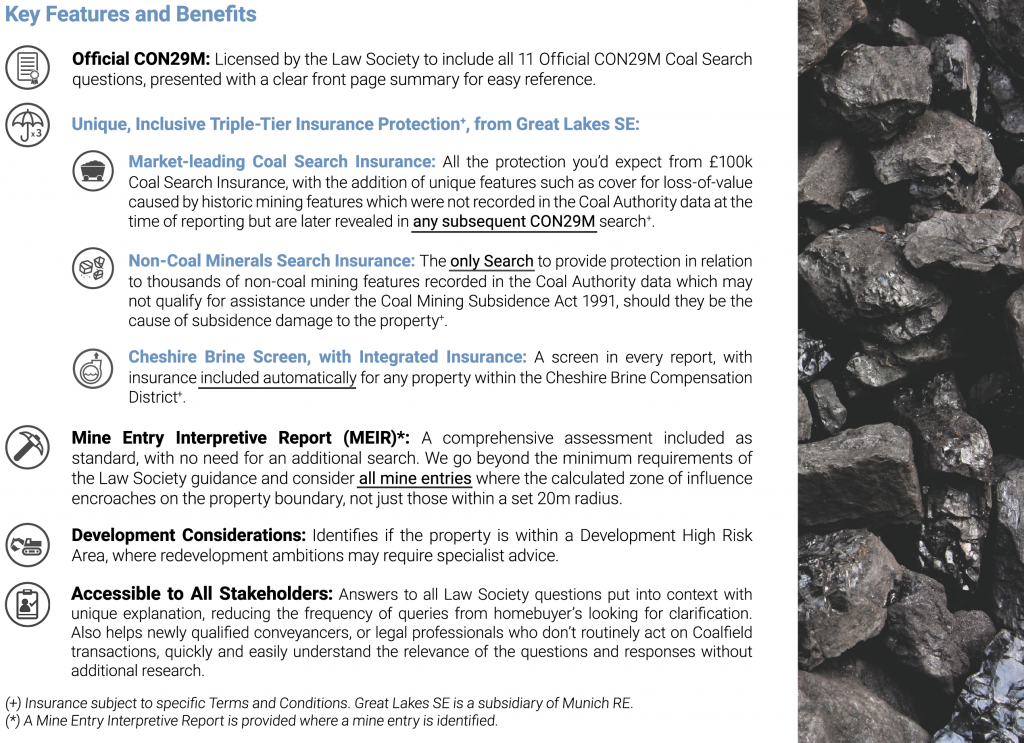 ---