Surface water flooding occurs when intense rainfall overwhelms drainage systems. In recent years we have seen a significant increase in the frequency of torrential rain causing widespread flooding across the UK and the Met Office's UK climate projections show more extreme weather events and sea levels rising resulting from climate change. We look at why and what this means for homebuyers into the future.
Climate change threats are placing greater danger upon homeowners, increasing the need to understand all types of flood risk, especially during the property purchase process. A recent study from Heriot-Watt University revealed flooding in the UK could increase by an average of 15-35 per cent by 2080 due to the severe effects of climate change.
Climate Warming brings More Rainfall
Numerous reports in recent years confirm what climate specialists have known for decades and governments are now recognising – climate change is here and is unstoppable. At the top end of current predictions, the Earth could warm at an average of 3°C above pre-industrial levels by 2100, having potentially catastrophic effects on low lying communities and large conurbations worldwide when combined with a global sea level rise of up to 2 metres with ice cap melting.
If we can contain and reduce emissions globally, in the drive for net zero, such is the UK's ambition by 2040, the minimum expected average global temperature rise is still 1.5°C above pre-industrial levels.
With greater warming comes greater moisture in the atmosphere, resulting in more frequent storm systems and increasing rainfall. We have seen a shift in our weather patterns, with the North and West of England and Scotland having wetter winters and the south and east having increasingly drier summers.
Higher surface temperatures and increased atmospheric moisture also mean that storm cells can form anywhere across the country, even in areas of lower rainfall. This was seen in parts of West London and Kent this summer when a month's rain fell in just a few hours.
The Impact of Surface Flooding
Estimates indicate that over 3.2 million properties in England are at risk from surface water flooding, which causes devastation to communities. The localised nature of heavy rain makes it difficult to predict (source: DEFRA). It can happen many miles from a river or stream, and in unexpected locations simply because there is nowhere else for the rainwater to go.
Surface water flooding can be caused by seemingly mundane issues, such as a blocked grate over a drain, or more major issues like inadequate drainage within a new development. It can be about maintenance of ditches, drains or sewers, the clearing of gullies and screens and even how gardens are landscaped.
But development in the wrong place can also exacerbate surface water flooding issues. We understand that building on flood plains is a bad idea, but any traditional development will increase the amount of non-porous surfaces, including roads, pavements and drives which will rapidly charge drainage systems, especially when funnelled into a water course.
Older, urban drainage systems were not designed to cope with current localised volumes, resulting in the media pictures of submerged cars in underpasses, or seemingly innocuous dips in residential streets. Sustainable Drainage Systems (SuDS) play a key role in reducing and managing the flow of surface water to reduce the effects on our infrastructure. Strengthening building regulations and planning conditions to include these can only be a good thing.
Understanding the Impact on Homebuyers
As our climate changes and we experience more frequent short bouts of heavy rainfall it is important for homebuyers to be aware of risks that may affect the insurability, and value of their new home.
We combine best-in-class data and expertise to analyse how flooding has and could shape your client's future asset. The FCI Premium Residential Report includes a JBA Floodability assessment, which forms a rating of insurability, giving a clear understanding of flood risk for your client.
Where flood risk is highlighted, an FCI Flood Appraisal can be obtained, providing independent expert insight at a property-specific level. The fully manually assessed report is designed to guide and inform all stakeholders within a transaction, including homebuyers or sellers, commercial investors, business owners, lenders/insurers, conveyancers or solicitors, providing the confidence needed to make informed decisions.
Complete with a full Professional Opinion from Ashfield Solutions' expert team and backed by robust Professional Indemnity cover, the report includes a summary of potential impacts to the property, reasoning behind any revision to the flood risk where applicable and an all-important insurability statement.
To add further value for the end-client, advice on any potential redevelopment considerations and occupation or operational risks in relation to possible flood events is also provided.
For more information on our flood risk assessments in our environmental reports, contact us on 01732 755 180 or email info@futureclimateinfo.com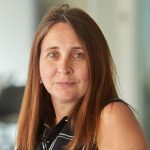 Penny Andrews
Operations & Compliance Director