It is a common assumption that new or recent housing developments will have been constructed to an appropriate standard, with the correct measures in place to ensure that homes are free of future contaminated land liability. But is this a safe assumption to make?
In this article, we discuss just that – plus, can the owner of a new build property be liable to pay for its remediation?
> Read more HERE in the article in our Modern Law Magazine Supplement.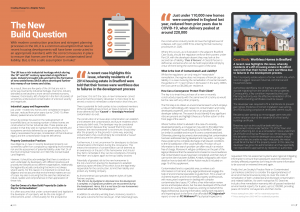 Look out for more features, coming soon.