Ella Kissi-Debrah is the first person in the UK, and perhaps the world, to have air pollution exposure registered as a cause on her death certificate. The verdict of the inquest into her death comes after her mother mounted a tireless campaign to get air pollution formally recognised as a contributory factor to her daughter's death.
And at a time when a pandemic that directly affects the respiratory system has shown how air pollution contributes to underlying conditions that lead to more hospitalisations, the historic judgement shows the social inequalities between inner city and suburban or rural communities.
Ella lived in Lewisham, South London, 25m (80ft) from the South Circular road – a notorious pollution "hotspot" – which she used to walk along to get to her local primary school. She was first taken to hospital in 2010 after a coughing fit and subsequently admitted to hospital nearly thirty times and saw different consultants in 6 separate hospitals in the three years before her death.
Ms Adoo-Kissi-Debrah, a former school teacher-turned full-time campaigner told the inquest  her daughter had to be placed in a medically induced coma for three days to try to stabilise her condition. By the summer of 2012, Ella was classified as disabled and her mother said she often had to carry her by piggyback to get her around.
She died in the early hours of 15 February 2013, following a severe asthma attack. An inquest into her death in 2014, which focused on Ella's medical care, concluded acute respiratory failure and severe asthma as causes of death.
Living on a "Knife Edge"
However, a 2018 report by former government advisor Professor Sir Stephen Holgate found there was a "real prospect that without unlawful levels of air pollution, Ella would not have died".
Sir Stephen, who is a Professor of Immunopharmacology at the University of Southampton, told the court Ella's condition along with her surroundings had meant she was at risk and that her life was on a "knife edge". "During these winter months, when air pollution was getting worse in her neighbourhood… this is when she would be experiencing her worse exposures," he said.
Sir Stephen added that air pollution had been known as an exacerbating factor in asthmatics, including children, "for at least 40 years, if not longer".
High Air Pollution Levels Breaches Human Rights
His report also highlighted that levels of pollution at the Catford monitoring station, one mile from Ella's home, had "consistently" exceeded lawful EU limits over the three years prior to her death.
In addition to Sir Stephen's comments, the fresh inquest was also permitted on the grounds that permitting illegal levels of air pollution was a potential breach of human rights under Article 2 of the European Convention on Human Rights – which protects the right to life.
The evidence of how poor air quality, created largely by road traffic exhaust emissions, can affect vulnerable people, had been building for years. A key review from Public Health England (PHE) last year recommended that cars should be banned from idling near schools and congestion charges imposed across the UK.
In a 263-page review of the options for improving air quality, PHE called on councils to introduce no-idling zones outside schools and hospitals; the imposition of more congestion charges and low emission zones. They also urged the development of a vehicle-charging infrastructure to promote a "step-change" in the uptake of electric cars.
The review stopped short of suggesting banning cars from the school run. However, there was a strong political consensus about the need right now to stop idling outside schools to curb air pollution.
In 2019, Edinburgh West MP, Christine Jardine presented two stark figures in a House of Commons Committee in response to the review:
2,000 nurseries in the UK live close to roads whose levels of air pollution are dangerously high.
Children who grow up living within 75 metres of a polluted road have a 29% increased risk of contracting lifelong asthma.
Children Especially Vulnerable
A very recent peer reviewed study by scientists at the University of Basel Children's Hospital found that increased air pollution levels from birth were associated with reduced lung function at six years.
In the cohort, 52 children that were exposed to NO2 levels from the highest quartile during pregnancy had a significant decrease in Forced Expiratory Volume (FEV1) in the first and second years of life and from birth.
The results suggest that exposure to higher NO2 levels, especially during the sensitive period of early lung development, may be associated with reduced lung function at school-age.
Children can breathe in up to three times more air relative to their weight. This means they take in a greater volume of air pollution, which can stunt lung growth and increase their risk of respiratory disease.
Council and Government Too Slow to Respond
One of the greatest concerns at the inquest was local government inaction.  The family's barrister, Richard Harmer QC, said Lewisham Council had not treated air pollution as a priority, despite knowing how dangerous it was.  He told the Court that after studies indicated soaring pollution levels, especially on the South Circular Road and A21 trunk route,  the council took seven years to produce the first strategic needs assessment.
Lewisham Council said it had little control over emissions or the flow of traffic. The Council's Head of Environmental Health, David Edwards, who took over after Ella's death, said the Council had tried to control pollution through implementing a banded system of parking permits based on emissions. They also encouraged cleaner vehicle use and alternative forms of transport among its residents.
Since the position of London Mayor was created in 2000, all three mayors have been "frustrated" by government inaction. Back in 2002 then-mayor Ken Livingstone was concerned about the lethal potential of nitrogen oxides (NOx) in London. In giving evidence,  Philip Graham, Executive Director of the Greater London Authority's (GLA) Good Growth Fund, said each mayor had found appealing to the government for support "more of a source of frustration than an effective means" of change.
The inquest also uncovered the sheer lack of information available to local residents about the day to day risks they faced, perhaps because Councils' feared the legal implications of their inaction.
Mrs Kissi-Debrah said at the inquest that she "would have moved" if she had known how dangerous local air pollution was. She said she was aware of the car fumes but had never heard of NOx, nor the risks that they posed. Because of this, she never spoke to doctors about moving. It shone a light on the lack of awareness of how inner city residents are running the gauntlet of poor air quality day to day.
Judgment and Implications
Finally, on 17th December 2020, Southwark Coroner's Court found that air pollution had "made a material contribution" to Ella's death. At the conclusion of the two-week inquest, coroner Philip Barlow said Ella had been exposed to "excessive" levels of pollution."
Delivering a narrative verdict, Mr Barlow said levels of nitrogen dioxide (NO2) near Ella's home exceeded World Health Organization and European Union guidelines.
He added: "There was a recognised failure to reduce the levels of NO2, which possibly contributed to her death. There was also a lack of information given to Ella's mother that possibly contributed to her death."
Giving his conclusion over almost an hour, the coroner said: "I will conclude that Ella died of asthma, contributed to by exposure to excessive air pollution."
The historic judgement has implications well beyond Ella's case and will heighten the debate about social inequalities in the UK. The poorest tend to suffer the worst air, whilst – on a national basis – the richest tend to use cars more often.  Ethnicity is strongly correlated with pollution exposure, with ethnic minorities more likely to live in polluted, inner city areas – again another factor perhaps in the increased incidence of Covid-19 hospital admissions and deaths among BAME residents.
Off the back of the inquest, campaigners want emergency action. This could include expanding London's clean-air zone out to the M25 and more investment, more quickly for improved walking and cycling infrastructure in our streets.
There are also big implications for local and central government on the management of air quality and how to prioritise and protect the most vulnerable in the worst affected areas. This may include expanding road traffic prohibitions close to schools and nurseries not on main roads to discourage the school run and rat runs.
Lambeth Council has recently trialled a "low traffic neighbourhood" in the Oval area during the pandemic, which has been met with equal praise and vitriol, demonstrating that the fight between residents and road users will be a long one before everyone sees the real impact on human health.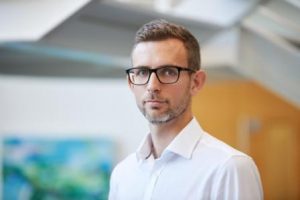 Tim Champney, Managing Director of Future Climate Info comments:
"Ella's tragic story of how air pollution was a legally-defined contributor to her untimely death lifts the lid on the extent to which poor air quality impacts on residents in the worst affected areas. Every year in the UK, an estimated 40,000 people die from illnesses exacerbated by the effects of air pollution. We have also seen this year that just a small rise in air pollution has accelerated covid-19 cases in similar urban areas. 
This watershed legal judgement serves as a call for central and local government to take faster, stronger decisions over air quality management, to accelerate net zero carbon initiatives and implement low-impact transport options in affected areas. The ruling could also pave the way for claims from health impacts in the coming years, should action not be forthcoming. There is plenty that can and is being done at a local level to protect our most vulnerable, including school children who are particularly sensitive to the effects of airborne pollutants. 
For homebuyers looking to move into an area, especially in a busy urban environment, air quality is a major factor that will determine the quality of life long into the future. They are rightly concerned about whether this will impact their health and that of their children.
More than ever, this is a key consideration for a conveyancer with their client as part of normal due diligence. Poor air quality is a legitimate hazard that can impact the quiet enjoyment of the home, in some ways equal to other environmental risks and with potentially long lasting health effects. "
Could you be affected?
Understanding the levels of air pollution where you live or where you plan to move to is essential, especially if you have a young family or are planning to start one.
Earthsense's unique national MappAir data is now available in Future Climate Info's Premium Environmental Report. It provides a vital indicator of air quality in the vicinity of the home and is essential reading for anyone thinking of moving home.
For more information, contact us on 01732 755180 or email info@futureclimateinfo.com
References
Record of the 2020 Public Inquest – London Inner South Coroner's Court: https://www.innersouthlondoncoroner.org.uk/news/2020/nov/inquest-touching-the-death-of-ella-roberta-adoo-kissi-debrah
Public documents made available for the 2020 inquest: https://www.hja.net/press-releases/public-documents-in-the-inquest-touching-upon-the-death-of-ella-adoo-kissi-debrah/
Reporting:
https://www.bbc.co.uk/news/uk-england-london-55330945
https://londonnewsonline.co.uk/anger-over-traffic-scheme-designed-to-make-people-walk-and-cycle-in-oval-triangle/
PHE 2019 recommendations to councils on air quality interventions:
https://assets.publishing.service.gov.uk/government/uploads/system/uploads/attachment_data/file/937341/Principal_interventions_for_local_authorities-air_quality_public_health.pdf
Birth cohort study, University of Basel:
https://www.sciencedirect.com/science/article/pii/S0160412018320117?via%3Dihub
Covid 19 and air pollution/Covid 19 and BAME:
https://www.ons.gov.uk/economy/environmentalaccounts/articles/doesexposuretoairpollutionincreasetheriskofdyingfromthecoronaviruscovid19/2020-08-13#:~:text=Our%20analysis%20measures%20the%20link,COVID%2D19%20deaths%20in%20England.&text=However%2C%20some%20studies%20have%20suggested,a%20greater%20risk%20of%20death.