With an estimated 5.2 million homes and businesses in England at risk from flooding and numbers set to increase with the growing concerns for the climate, it doesn't come as a surprise that the Law Society has issued a more in-depth Flood Risk Practice Note – the first revision in over four years.
The  Practice Note details the importance of undertaking flood searches and investigating insurance cover for both residential and commercial properties, prior to entering contractual commitments.
In February 2019, the Environment Agency warned that if global temperatures continue to rise at the same rate as recent years, the UK will need to spend £1 billion a year to adequately protect homes from flooding. This enormous annual bill demonstrates the important role which searches play in creating awareness of the flood risks and educating the homebuyer so they can make an informed decision on how best to proceed with their investment.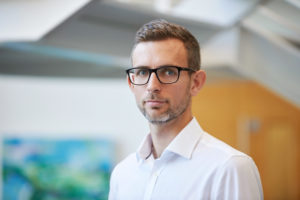 Tim Champney, Managing Director of Future Climate Info comments:
"Although it is difficult to predict future flooding, especially as the climate continues to change, homebuyers can take a number of steps to help understand the risks. This is becoming increasingly important as we see apparently more significant changes to flood extents. This coupled with increasing pressure to meet housing demands leading to new homes being built on floodplains, and the fact that new properties are excluded from Flood Re, creates significant concerns for homebuyers. One avenue is to instruct their conveyancer to conduct a comprehensive flood search to paint a better picture of the risks and the associated impact before committing to a property purchase. The earlier in the process this is done, the less likely any indication of risk is to derail a transaction, with lots of routes available to quantify this risk, and if necessary take steps to deal with it. Above all, it is essential that a prospective purchaser understands the ease with which they will be able to insure their new home, and whether they can achieve an affordable and sustainable premium.
FCI is the only environmental search company regulated by the Royal Institute of Chartered Surveyors (RICS), and one of only two environmental search providers compliant with The Search Code. This means that conveyancers can trust that FCI provides the best in class data and supporting guidance to ensure a full assessment of flood risk is provided, including historic, river, sea and surface water flooding data and how it could affect the property and communities. As a company led by a team of Chartered Professionals, Homebuyers can have peace of mind knowing that their search is in good hands."
The revised Practice Note provided additional advice on:
Flooding risks
Flood searches
Insurance
Inspection, survey & valuation
The full Practice note can be found here.
For more information about FCI searches, please contact our experts by emailing info@futureclimateinfo.com, alternatively call +44(0)1732 755 180.