Part of our Future Webcast series, we speak to Professor Roland Leigh, Technical Director at EarthSense, the UK's leading air quality experts, regarding air pollution and the key considerations of this environmental risk for conveyancers and homebuyers as part of conveyancing due diligence, now and into the future.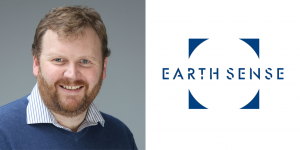 We discuss the following with Professor Roland Leigh:
Explain how EarthSense has been expanding its monitoring and data analysis.
Prior to the Covid-19 lockdown, what were the key trends that you identified with the impacts of air pollution in our urban areas? What were the main impacts on residents affected?
One of the upsides of the lockdown was the dramatic fall in air pollution from traffic volumes and reduction in aircraft – clear, blue skies, etc – what degree of difference did you record in well-known hotspots?
During an ease in lockdown measures, we saw an increase in traffic volumes but also an understandable reluctance to get on public transport. Do you see more people in cars affecting air quality again or will the shift to working from home help?
What are the big innovations or influences that you see affecting air quality in future years and how can homebuyers plan their housemoving decisions around these?
What do conveyancers need to know and consider?
Register to View the Webcast instantly below: