As part of our Future Webcast series, we talk to Aaron Jones, Flood and Climate Change Director at Ashfield Solutions Group about the impact which flood risk and climate change can have upon property transactions and the key considerations for property buyers and owners, conveyancers, lenders and insurers.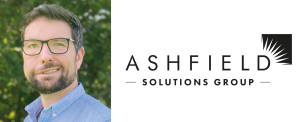 We address the following questions:
How is climate change manifesting itself in terms of extreme weather and the likely future trends?
What are the likely impacts on property buyers and owners, and considerations for conveyancers?
How should lenders and insurers respond to flood risk and climate change challenges for the longer term?
How does this impact on the use of data and assessment to make better lending and purchasing decisions?
What innovations do you see impacting decision making on land use and planning or development in the coming years in light of climate change trends?
Register to View the Webcast instantly below: