We are delighted to announce that we have launched a range of planning search data products for residential conveyancing professionals and search resellers. 
Planning reports have been a feature of conveyancing searches for several years but have often been viewed with some skepticism by property lawyers.
Many view them as too long, with too much unnecessary extra local amenity information and crucially, not accurate and often missing the latest available applications or developments that could impact a client after completion.
FCI has addressed this through the release of its new suite of Planning reports. Planning application data is pulled "live" from the data supplier at the request of each report, ensuring that the very latest available information is used to compile the product.
The reports also see the first outing for FCI's unique intelligent FCICapture technology. Planning application records are usually recorded as a single point and typically identified only when they fall within a search radius around the subject property.
While FCI follows this convention, it goes one step further by identifying application points relating to 'Developments' which, although lying outside of the search boundary, if completed may, in reality, extend within the area of interest around the subject property.
Additionally, dynamic buffering ensures that the search radius used to identify larger applications is suitable for the area in which the property is located, whether this be a rural or a city landscape.
"We are proud to announce the first delivery of our exciting FCICapture technology, a market leading innovation. This allows us to push the boundaries of the existing market offering and reveal those key developments which might appear some distance from the property, but in reality, could heavily influence a client's quiet enjoyment of their future home "said Tim Champney, Managing Director. 
Key features include:
Clear applications and constraints maps
Current and historical records for the last 10 years (subject to availability)
Lawful planning and development certificates
Telecoms developments
Planning restrictions
This means clients can now benefit by:
Receiving up-to-date planning information pulled "live" from the data supplier, delivering the latest available picture on what's going on around your client's future home
The use of intelligent FCICapture technology that reveals 'Development' application points which, although lying outside of the search boundary, if completed may extend within the area of interest around the subject property
Dynamic search buffering, with variable urban and rural radius searches picking out the details that matter without clutter or padding.
Identifying development constraints, which can identify patterns that could show how to realise investment potential
Planning data is now offered through two new residential reports:
FCI Premium Plus Planning – covering key environmental searches for contaminated land, flood, mining/ground stability, and energy/transportation impacts, as well as key planning considerations. (View a product card and sample report)
FCI Planning – includes Local Authority Planning and development constraint data (View a product card and sample report)
"Our extensive research and testing proved to us that we needed to change the face of planning searches in residential conveyancing," said Shane Herridge, Product and Data Manager.
"The combination of our intelligent FCICapture technology married with a concise, clear and actionable report that is also great value, means planning data will become firmly cemented in the standard searches provided to safeguard clients."
Reports are available from today from our network of property search resellers, including CLS Property Insight. For more information, visit our information page, contact us on 01732 755 180 or email info@futureclimateinfo.com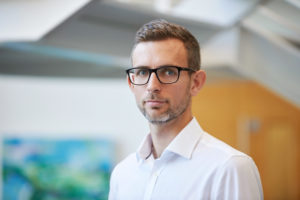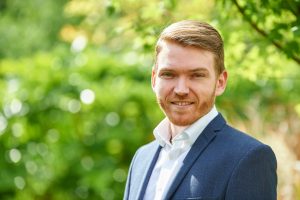 Tim Champney, Managing Director                  Shane Herridge, Product and Data Manager